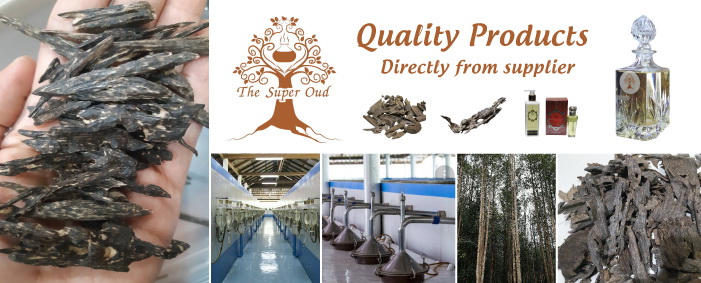 we are supplier, distributor and export of premium quality agarwood chips and  oil





We are doing the business of agarwood chips for more than 30 years by Thai supplier.
You can visit at The Super Oud Shop; Sukhumvit 3(Na Na)
(next to the Sky Inn hotel ) Wattana Bangkok,Thailand .
We can definitely supply serveral products to your hand with regard to the quality. 
     We absolutely guarantee 100% with the experience for over 30 years from generation to generation.
And finally, you will obtain the quality products in reasonable prices.
You can visit our plantation and factory at Trat province ;
East of Thailand Established in 1982 ;on area of 132,800 square metres